Xerox iGen4 Variable Printing Solutions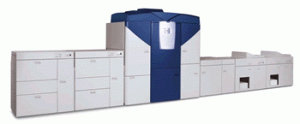 The Maine Office of Tourism helps visitors plan the perfect trip.
As the marketing organization for the largest industry in the state of Maine, the Maine Office of Tourism serves a wide range of travel-related businesses and a broad spectrum of potential visitors with diverse interests.
Their challenge: reaching every hiker or beachcomber or antique-seeker with the information that is most relevant to their interests and most likely to persuade them to choose Maine.
For the Maine Office of Tourism, the benefits of using state of the art tools to attract a larger share of new and return visitors are clear. With more tourists, more revenue is brought into a state highly dependent on the travel industry. In a tight and competitive market, a targeted and personalized mailing is a better use of the Maine Office of Tourisms budget than a one size fits all approach.