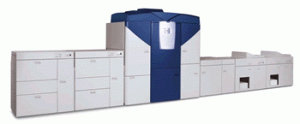 The Maine Office of Tourism helps visitors plan the perfect trip.
As the marketing organization for the largest industry in the state of Maine, the Maine Office of Tourism serves a wide range of travel-related businesses and a broad spectrum of potential visitors with diverse interests.
Their challenge: reaching every hiker or beachcomber or antique-seeker with the information that is most relevant to their interests and most likely to persuade them to choose Maine.
For the Maine Office of Tourism, the benefits of using state of the art tools to attract a larger share of new and return visitors are clear. With more tourists, more revenue is brought into a state highly dependent on the travel industry. In a tight and competitive market, a targeted and personalized mailing is a better use of the Maine Office of Tourisms budget than a one size fits all approach.
Leveraging Variable printing technologies from Xerox, the same technology now available to ColorFX customers they were able to design and implement the personalize mailings they needed to reach all types of tourists.  From September 2007 to November 2007 requests for information about travel to Maine we sent out in two different forms.
The control package was the Maine Office of Tourisms traditional pre-printed travel planner with a separate static response postcard.
The second package incorporated  the travel planner, customized print on demand pocket guides reflecting the recipients stated interests, and a personalized response postcard all created using the Xerox iGen4 system.
Over three months, 7448 control packages and 7448 personalized packages we mailed.  The data-driven, personalized mailings generated a 24.1% improvement in response rate over the control mailing which was how they did thing before variable printing and personalization.  73% of the respondents state that they found the personalized pocket guides helpful while 96% reported that they were planning to travel to Main in 2007-2008. All in all the personalized mailing generated 24.3% more revenue from reported visitors to the state.
Variable Print Solutions can offer an amazing upside to building a better customer relationship. If you're looking into this you should give ColorFX a call and see how we can help you get this in motion.