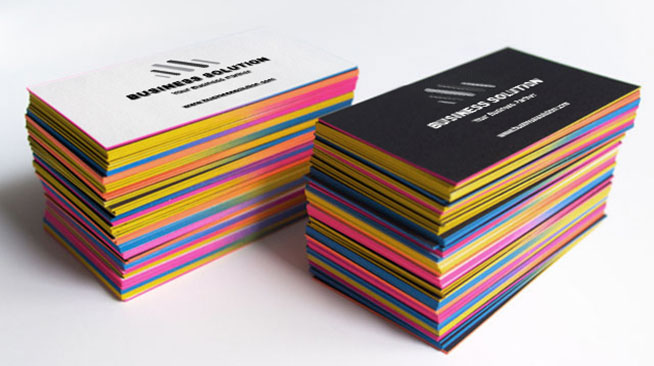 Many people these days think that business card is dead. However, the benefits of a business card are undeniable. Here are some ways that you can benefit from using business cards.
Advertising: Business cards function as tiny brochures for your business. The card represents the detail that you put into work for your customers and serves as evidence that your business values quality. The card design and layout are an easy way to make a lasting impression.
Credibility: Although a lot of people have stopped carrying business cards in favor of exchanging information digitally, there are still many people who have not fully switched digital communication. Without a business card to offer, not only are you alienating these individuals, you're also missing potential valuable connections.
Attention: People are more likely to remember you if you pass them a business card. Think of all of the people at a convention who choose to simply exchange contact information digitally. If you are one of the few passing out business cards, people will be able to recall you more easily later on.
Share Your Business: ColorFX is a printing company based in Los Angeles that offers business card printing at affordable prices. We know that you're a busy person, which is why you can order all of your printing needs online! Take a look at all of our business card customization options and we promise you won't be disappointed.