ColorFX Launches New Website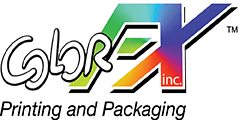 ColorFX is excited to announce the launch of their new website, designed with the goal of making their customer's online printing experience simple, intuitive, and efficient.
The new ColorFX website not only provides a service for customers seeking affordable, quality printing online but also caters to clients who are interested in wholesale, trade, and commercial printing.  Ross Avedissian, CEO comments, "We've really made it a point to expand our versatility so that our customers benefit the most!" Continue Reading…
Color FX Offers Fully Customizable Ordering
Part of what we do at ColorFX is make sure that every aspect of the ordering process is a positive one. We offer something that most printers in the industry do not, which is fully customizable ordering. Our goal is to make sure you can order the exact quantity and exact size of any item you may need. In addition to this feature we offer instant pricing on our website so that you can budget your cost up front.
Many companies today require that their clients order a set amount of a certain product, often times forcing the customer to order significantly more or less than what they need. We take great pride in eliminating that problem with our fully customizable ordering system.  This means that if you only need 1571 brochures printed, you can customize your order specifically for 1571 brochures, instead of getting excess prints that you don't need.  This is another innovation Color FX brings to their customer to better help them achieve their specific pritning needs. Continue Reading…
Fully Customizable Ordering

Part of what we do at ColorFX is make sure that every aspect of the ordering process is a positive one. We offer fully customizable ordering process. Our goal is to make sure you can order the exact quantity and exact size of any item you may need. In addition to this feature we offer instant pricing on our website so that you can budget your cost up front. Continue Reading…