Offer Newsletter Printing As A New Service
Brochure printing can lead to large quantities of print work, especially when you are servicing a large company. You may have had to turn away work, in the past, because you didn't have the facilities to do the job. This should never be a concern for a printing company, because there are so many online printing services capable of handling these large orders.
You can take the orders for the brochure printing and never have to worry about physically printing the brochures. In fact, you can even offer sales and discounts for brochure printing, from time to time, because you order them and the customer has no idea for what price you are getting them. When companies order brochure printing, they usually order large amounts. They do this because they hand out brochures to customers and potential customers. They might even stock them at different places so they can advertise to people who frequent those places. Don't let a small facility and a lack of printing supplies prevent you from taking on these profitable orders.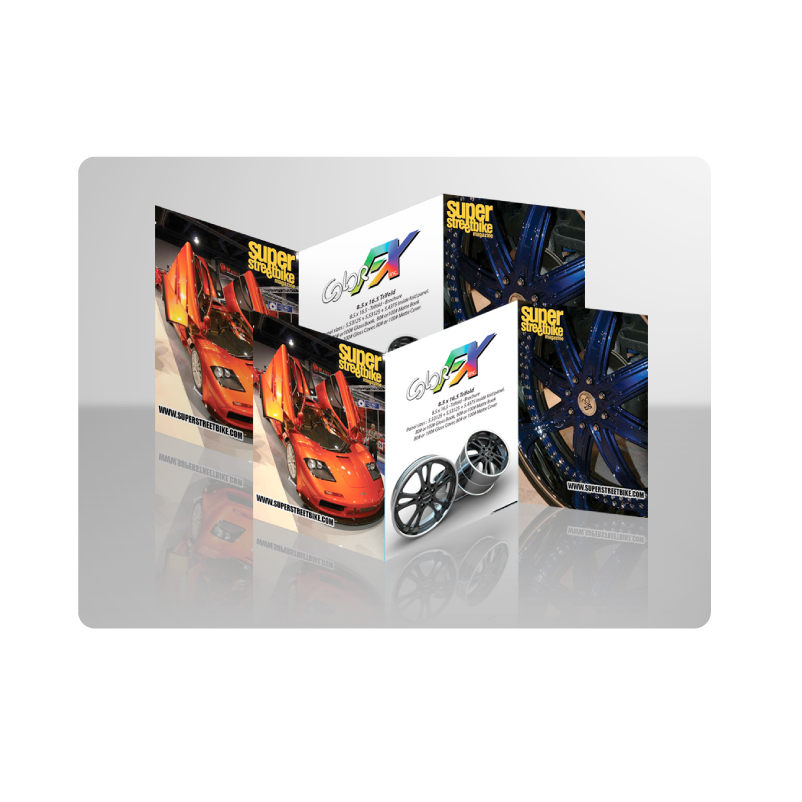 Biggest August Sale Ever!
We are having our Biggest August Sale Ever starting on Monday August 1st, 2016. Please visit www.colorfxweb.com for more information.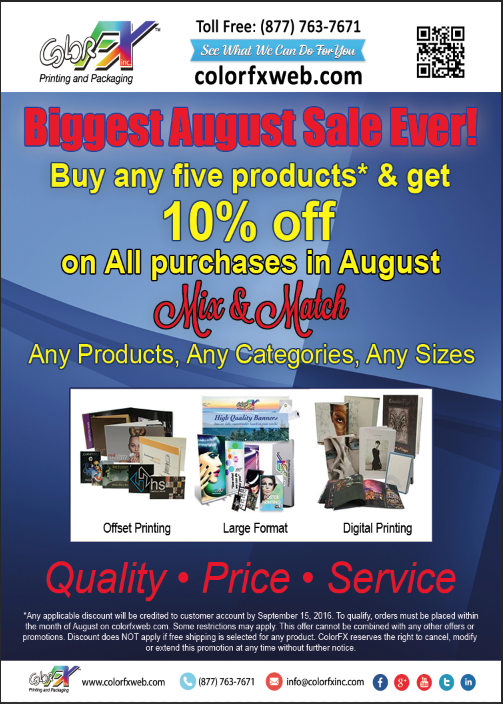 'Eight Edicts' of Design for Digital Print
Parsons School of Design and Xerox Collaborate on Primer to Facilitate Productive Partnerships between Designers and Digital Printers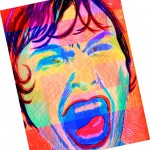 The new generation of designers is learning its craft in a world where everything happens in real time, driving new relationships with technology — and the printing industry.
Examples can be found in every growth area of the print industry. For example, print-on-demand services require designers and printers to share a commitment to frequent, rapid turnarounds. Personalized, variable information printing can improve response rates when creative teams closely coordinate targeting and production with database managers and print providers. And streamlined work processes can save incredible amounts of time and still deliver high-quality output — provided the designer and printer have the know-how to integrate their digital systems.