Tag: bulk printing companies
Wholesale Holiday Printing
With the holiday season just around the corner, it's time to start thinking about calendars & greeting cards. Greeting cards serve as a personal touch and show customers and clients that you care. By sending greeting cards, you let your customers know that they, as individuals, are important to you. New Year calendars are a great way to promote your business too. It is considered to be one of the most popular gift items for businesses during the holidays.
When selecting greeting cards for your business, it's important that you sign cards personally. Even if you have pre-printed information on the greeting card, such as the name of your business and your contact information, adding a handwritten signature is as a small touch that makes a big impact.
Choose high quality business greeting cards and calendars to show that you value your customers and clients. For any custom job needs please contact your #1 wholesale printing company, ColorFX. We have 20+ years of experience in the industry and our dedicated account representatives are waiting to hear from you. Call 877-763-763 or email info@colorfxweb.com. You can also visit www.colorfxweb.com and place your order online or request custom quotation through our website.
[wr_button button_text="Register with Color FX Web today." link_type="url" button_type_url="https://www.colorfxweb.com/ecommerce/ecommerce_register.aspx?type=reseller" open_in="new_browser" icon="icon-user" button_alignment="inherit" button_margin_top="0″ button_margin_left="0″ button_margin_bottom="0″ button_margin_right="0″ button_size="default" button_color="btn-default" appearing_animation="0″ disabled_el="no" ][/wr_button]

Debunking Myths of Digital Printing #3
Case Study No. 3: The kind of personal data needed to make variable information printing valuable is just too difficult to find and to expensive to collect.
The Legend: The kind of personal data needed to make variable information printing valuable is just too difficult to find and to expensive to collect.
From the Beginning:
Early promotions of variable information printing demonstrated the process's power by focusing on sophisticated and complex applications. This created the misconception that rich sets of personal data were required for successful Variable Information Printing.
Debunking the Myth:
In reality, the majority of today's one on one marketing pieces, and may of the most effective ones, make creative use of the most basic data sets. Sourcing your data sets is usually straightforward and once a personalized communications initiative is under way rules can be put in place to collect additional personalized information an build a better database ensuring you will have the data you need when you need it.
Heres the Proof –
Simple personalization boosts response rate
Color name-only personalization has been shown to boost response rates by 135 percent over a comparable static black and white peice
Increasing ROI with one to one
Variable Printing done right allows you to maximize your ROI  by using one to one marketing.  While total cost per piece for marketing materials may increase, it has been shown that revenue increase can be quite substantial.
Remember that Variable Printing services can yield more personalized direct mail marketing campaigns and using the power of digital printing can help build better relationships with your customers.
Make sure to check in with us about our new Variable Printing Solutions and Think creatively about personalization to yield amazing results.
Result: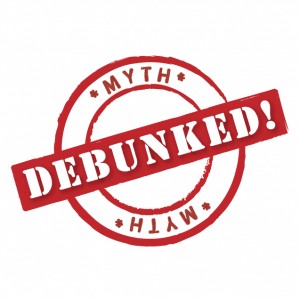 ColorFX adds the world class Xerox iGen4
ColorFx is proud to announce the addition of the Xerox iGen4 to its cutting edge printing press lineup.
Xerox has been a trusted name in the printing industry for many years and you would expect no less in terms of quality and efficiency from the Xerox iGen digital press product family.  The iGen4 is a super high quality digital press and with its extremely robust print engine can print about 4 million pages per month.  It offers superior turnaround times on each job and the great thing about this machine is that it is in line with ColorFx's commitment to green printing by using non toxic dry ink and 97% recyclable or re-manufactured internal components. Continue Reading…