Color FX among the 100 Inner City companies

ICIC and FORTUNE are proud to announce the 2013 Inner City 100 – the 100 fastest growing inner city companies in the United States. The Inner City 100 list was published in FORTUNE today and the rankings were unveiled live yesterday at the Inner City 100 Awards ceremony in Boston.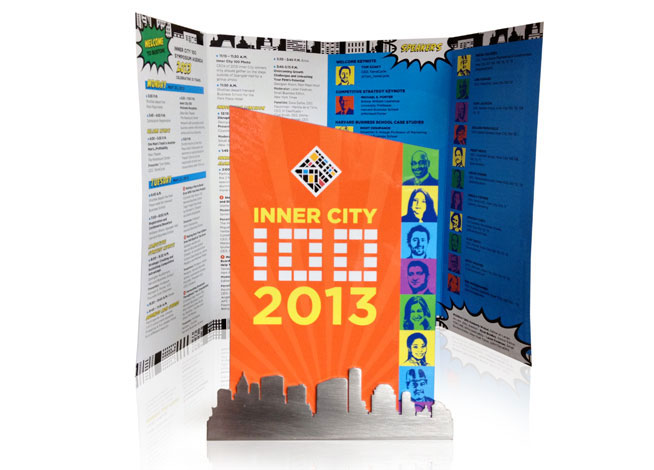 The Initiative for a Competitive Inner City (ICIC) and FORTUNE announced that ColorFX (Rank #98) was selected for the 2013 Inner City 100, a list of the fastest-growing inner city companies in the U.S. The Inner City 100 program recognizes successful inner city companies and their CEOs as role models for entrepreneurship, innovative business practices and job creation in America's urban communities. The full list can be viewed at Fortune.com. 
Over 500 corporate, small business and civic leaders gathered to celebrate these urban heroes, amid an upbeat urban marketplace replete with items and services made, offered, or located in the inner city. The excitement was palpable as some of America's fastest growing urban heroes exchanged ideas and tips on how to be successful.
A theme that ICIC highlighted at this year's event was "one job" (#onejob).  After premiering a video 
 on the value of #onejob, ICIC Founder and HBS Professor Michael E. Porter asked the crowd to tweet what one job meant to them.  Many opinions demonstrated how one job can transform an individual or family while offering a path to more vibrant urban communities.  The video also voiced how small business owners truly are urban heroes because they are creating jobs, transforming one family, and one community at a time.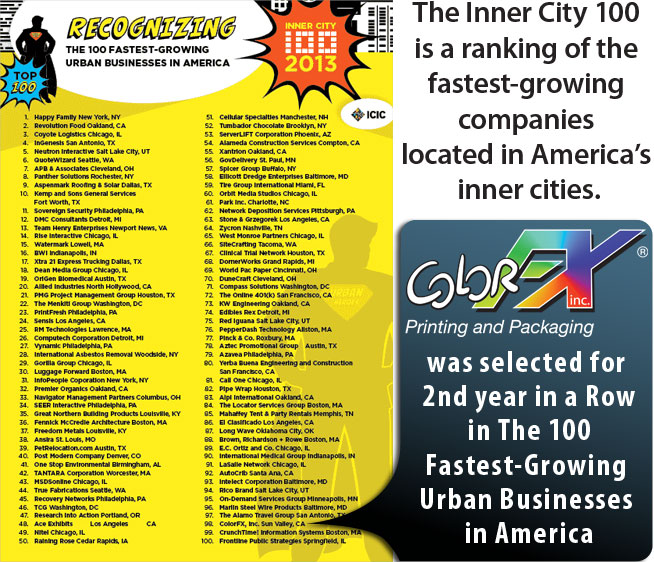 ---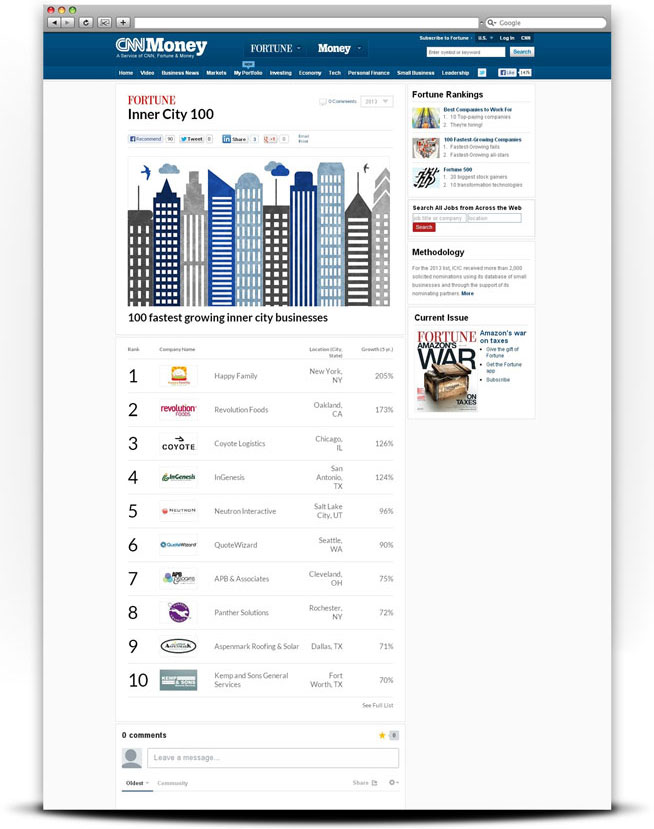 The rankings for each company were announced at the Inner City 100 Awards on Tuesday, May 21, 2013 in Boston, Massachusetts. The Awards marked the Inner City 100 program's 15th year and launched a formal alumni network of Inner City 100 winners. Preceding the Awards celebration, winners attended a two-day small business Symposium featuring business management case studies presented by Harvard Business School professors and peer-to-peer learning sessions led by CEOs of fast-growing firms. Keynote speakers included Harvard Business School Professor Michael E. Porter; Tim Westergren, Founder and Chief Strategy Officer of Pandora Media; Tom Szaky, CEO of TerraCycle; and Hamdi Ulukaya, Founder, President and CEO of Chobani.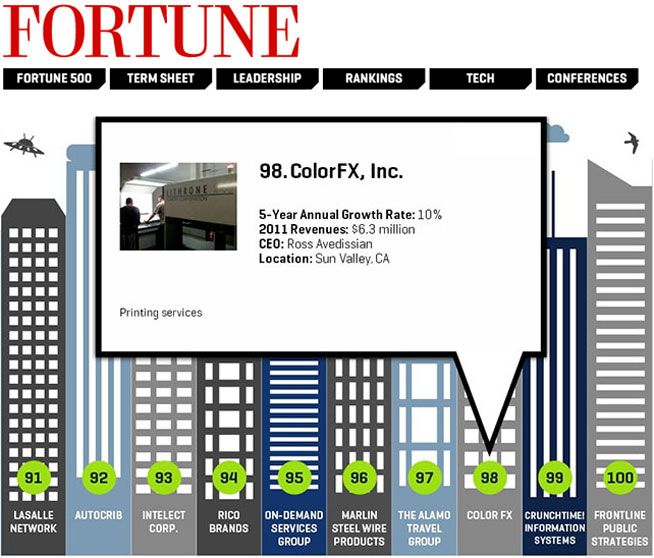 "We are excited to celebrate inner city businesses like ColorFX whose success stories are not told nearly enough," said Mary Kay Leonard, ICIC President and CEO. "These entrepreneurs are driving economic forces in America's urban cores, growing their communities along with their businesses."
The list is proof of the concept that doing business in an inner city area holds a distinct competitive advantage.  ICIC has been studying the economic condition of the largest 100 American cities for more than a decade and is working to revitalize inner cities across the country.