Tag: magazine printers for small orders
What are the different types of Binding?
Binding a book means attaching sheets together. There are a number of ways to attach sheets together. Some common options include gluing, stitching and sewing. Binding techniques can generally be grouped into these categories:
Saddle Stitching – Most common type of binding, is stapling sheets together where they fold at the spine.
Side Stitching – Stapling the signatures together on the side rather than the fold.
Spiral Binding – To bind using a spiral of continuous wire or plastic looped through punched holes.
Perfect Binding – The spine or the book is cut and roughened, adhesive is applied to the rough edges and a cover is glued firmly in place. Bleeds and crossovers are also handled differently on perfect bound books.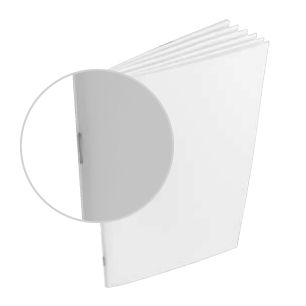 Debunking the Myths of Digital Printing #2
Case Study No. 2: Limits in Paper Availability
The Legend: The available papers are just too limited.
From the Beginning:
Its a misconception that only a few basic stocks are available for digital printing. With offset printing, you have a much broader choice.
This is not really the case. In fact the origins of this myth can trace their routes back to photocopying technology, which in its earliest days was famously limited in the range of stocks it could accommodate. As late as 1999, most of the available papers for digital printing were uncoated white stocks in a narrow range of weights. Continue Reading…