Three Ideas of Calendar Printing
Are you a part of a church or a non-profit organization? One way to bolster awareness of your cause, raise money for your organization, and stay in touch with your donors is to print an annual calendar. Here are three suggestions for calendar printing and calendar design for non-profit organizations.
1. Decide what type of calendar you want to print.
There are a number of different ways to print a calendar. For example, you might want to print a one-year calendar on a 6" x 9" or 8.5" x 5.5" postcard. These are convenient because you can print a calendar on one side and print mailing information and your message on the other side. You can print these in large quantities because they are inexpensive to produce, then you can easily mail them to your donor list.
On the other hand, you might want to print something larger that members or donors will want to post on their fridge or wall. You could print an annual calendar on an 11" x 17" sheet of paper, like a large poster. Alternatively, you could print a more traditional, 12-month wall calendar. This is by far the nicest type of calendar, but it's also the most expensive to produce.
ColorFX: Your Go-To For Bulk Calendar Printing
With the year coming to a close, now is the perfect time to buy a calendar for 2017. It seems practically everyone owns this item since it helps us organize our upcoming events and plan out our days. That's why any bulk calendar printing company should take advantage of this fact and advertise their brand on them. They truly are a fantastic and affordable way to get the word out about your business. As with any printing calendars wholesale, each of the twelve months displays a picture. Business can use this as a way of showcasing products or services you provide, while also being a daily reminder to customers. Then, throw in any additional company information or quotes onto to the pages, and you'll be leaving a lasting impression on all those who view it.
[wr_button button_text="Register with Color FX Web today." link_type="url" button_type_url="https://www.colorfxweb.com/ecommerce/ecommerce_register.aspx?type=reseller" open_in="new_browser" icon="icon-user" button_alignment="inherit" button_margin_top="0″ button_margin_left="0″ button_margin_bottom="0″ button_margin_right="0″ button_size="default" button_color="btn-default" appearing_animation="0″ disabled_el="no" ][/wr_button]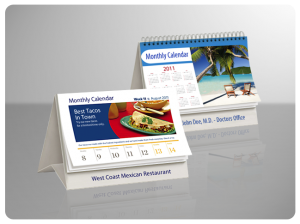 Hot Summer Deals!
Hot Summer Deals! 12% off entire website on single orders over $100. Offer valid from 08-23-16 to 08-31-16. Please use coupon code CFXSNGA100 at checkout.