Retail and Wholesale Printing
ColorFX provides services in the retail and wholesale printing industry.
Our goal as retail and wholesale printers is to provide custom solutions for all your retail and trade printing needs.  Continue Reading…
ColorFX Launches New Website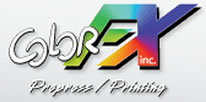 ColorFX is excited to announce the launch of their new website, designed with the goal of making their customer's online printing experience simple, intuitive, and efficient.
The new ColorFX website not only provides a service for customers seeking affordable, quality printing online but also caters to clients who are interested in wholesale, trade, and commercial printing.  Ross Avedissian, CEO comments, "We've really made it a point to expand our versatility so that our customers benefit the most!" Continue Reading…