Brochure Designs: A Kick Start Tip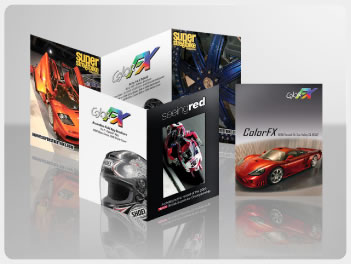 A well designed brochure can prove to be a very valuable marketing material to help spread the word to your customers. Believe it or not many people fall short in creating a good brochure because they fail to understand the most important fundamental aspect of creating a brochure. This simple concept is to basically first understand who and why you are creating the brochure for. You have to first identify the purpose of your brochure. Is it an advertisement piece? Is it meant to educate its reader regarding new services? The who and the why are interlinking elements in the brochure design process. You can create something completely stunning but it won't mean a thing if it doesn't clearly get its message across to its reader.

Try not to be overly ambitious with your message. You should only have one primary message and not too many sub-points under it. If your brochure has too much information in it, it may discourage a reader to actually go through the whole brochure. The cover page of the brochure plays an extremely important role because its job is to quickly and clearly outline the purpose of the brochure to the reader. It has to be simple enough for the reader to understand but concise to the point where it explains what to expect when reading the rest of the brochure. This doesn't mean you have to use short sentences and words. In fact, you can convey part of this message using an eye catching image that will relate to the rest of the brochure's message.
So once you determine the point of your brochure it is up to you to deliver the rest of the information to the right person in the right manner. Stay tune as future blog entries will dive into more specifics of brochure designing and brochure printing.

Source: ColorFX Blog