Custom Quantity & Size
Need a custom size print & short run? ColorFX has you covered. You can get instant quotes with no limit or restrictions on size or quantity at Colorfxweb.com*. From small booklet printing to custom brochure printing, we are here to help guide you through the process. You can get an instant quotes on-online at colorfxweb.com or you can call us at 877-763-7671 and speak to a sales associates.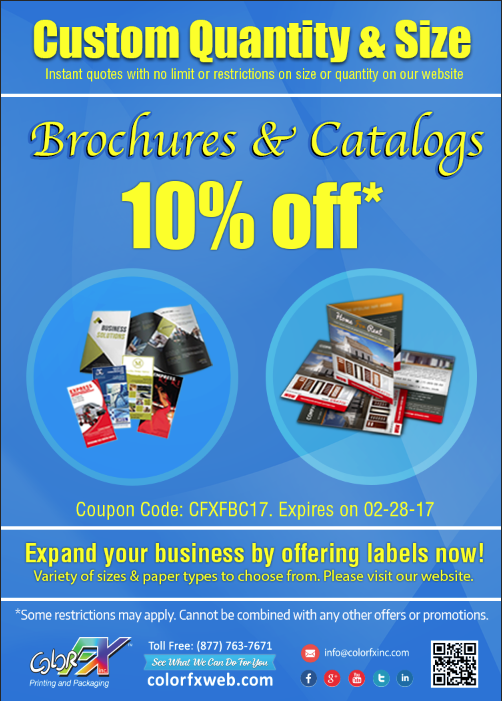 *Some restrictions may apply.
Super Cyber Monday Deals! Save 15% off on entire website. Valid only for 11-28-16
Super Cyber Monday Deals are now live online at colorfxweb.com. Save 25% off on Posters (minimum purchase of $1090, 24×36 , single sided, QTY 2500 or more).
Also save 15% off on entire wesbite.
Coupon Code (Posters 25% off): CFXCYB25
Coupon Code (15% off on entire store): CFXCYB15